Monday September 26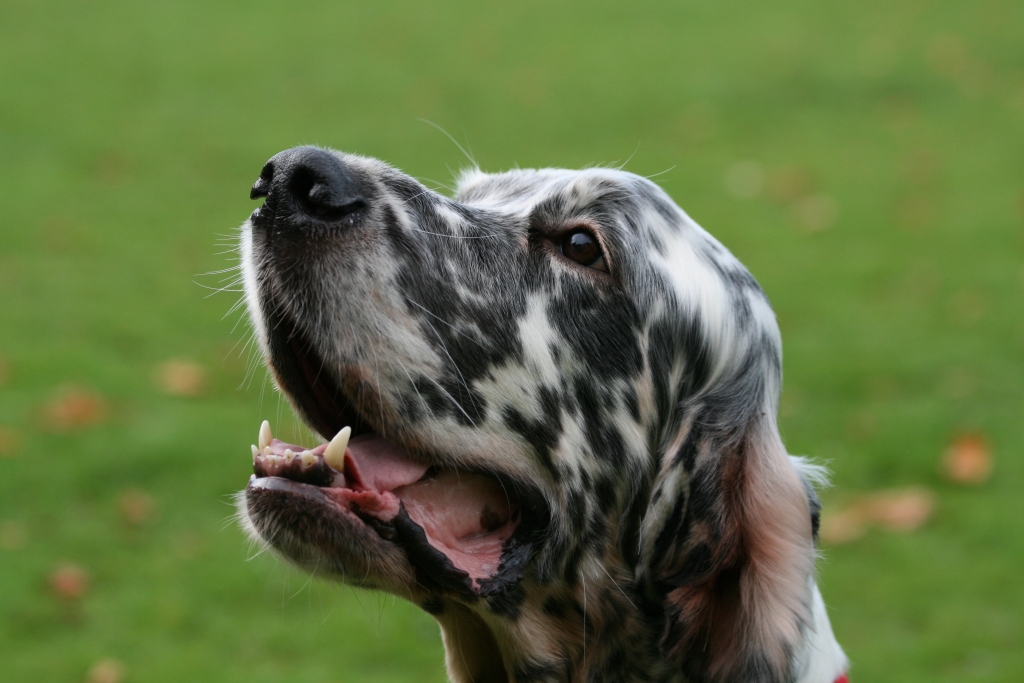 What a strange day yesterday. SB and I had to wait in the car at the posh Abbots Bromley Girls School while Mum, Dad and Dobbin's physio, Sarah, did a Your Dog magazine photo-shoot with two IMPOSTERS!
How very rude. Why on earth Mum decided to use the dogs belonging to ABGS's director of equitation Steph Vickers, I don't know.
They were only drop-dead gorgeous, well-behaved, show standard, photogenic English Setters, called Hector and Harvey (right). No different to me - although I'm a Golden Retriever, of course.
I can understand why they didn't choose SB but I was rather hurt. Sore feelings dissipated slightly when SB and I were allowed to run wild with the 'stars' in the indoor riding arena. What a great surface... for rolling in...!