Wednesday September 14, 2011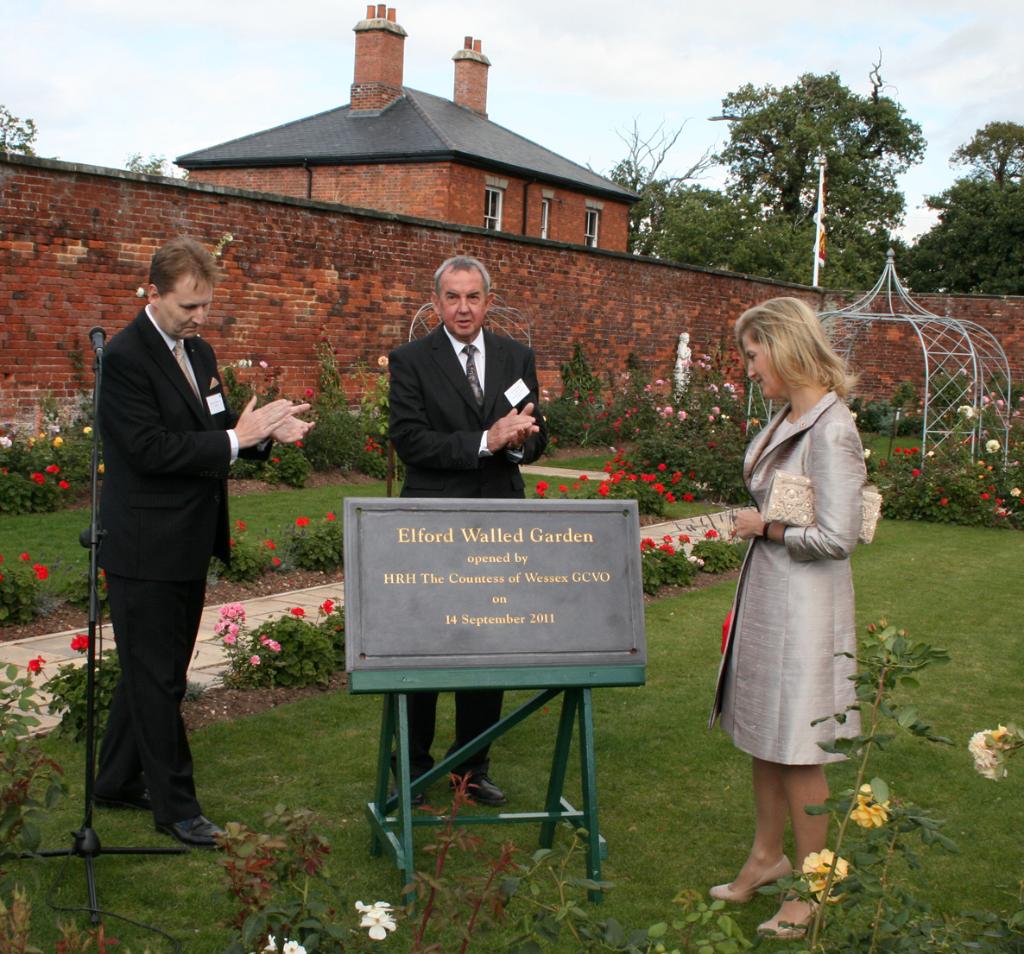 Oooh - change of routine today!
No Uncle Nigel because not only was Mum at home, so was Dad! I couldn't believe my luck until they disappeared for three hours in the middle of the day.
"Photographing a Royal, Boss," said Dad. "Sophie, Countess of Wessex, is opening the Elford Walled Garden." What a load of baloney - I'm the only royal round here. What's more, the Walled Garden is my manor - I've been sniffing and snuffling my way round it for years. Long before they got round to tidying it up. So why haven't I been invited? Better not be any Corgis there.
You can probably tell I'm in a bit of a nark today - not only did I have to
go to Dr John for my regular Cartrophen jab last night but I also had to
have my annual booster. So I'm feeling a tad under the weather. Which has
not been helped by Mum asking Dr John to refer me to a veterinary specialist
at East Midlands Referrals Limited in Nottingham to check how bad the arthritis
is in my back.
Well they only had to ask me and I'd have told them - it's bad, it hurts but I am nearly 77. What do they expect?
So not only is that going to involve a great deal of expense but I'll be stressed out at having to be away from home in a strange place for the day and then I'll be sick all over the floor from the anaesthetic later.
Good. That'll learn 'em. I'm so not looking forward to next Friday...