Monday September 12, 2011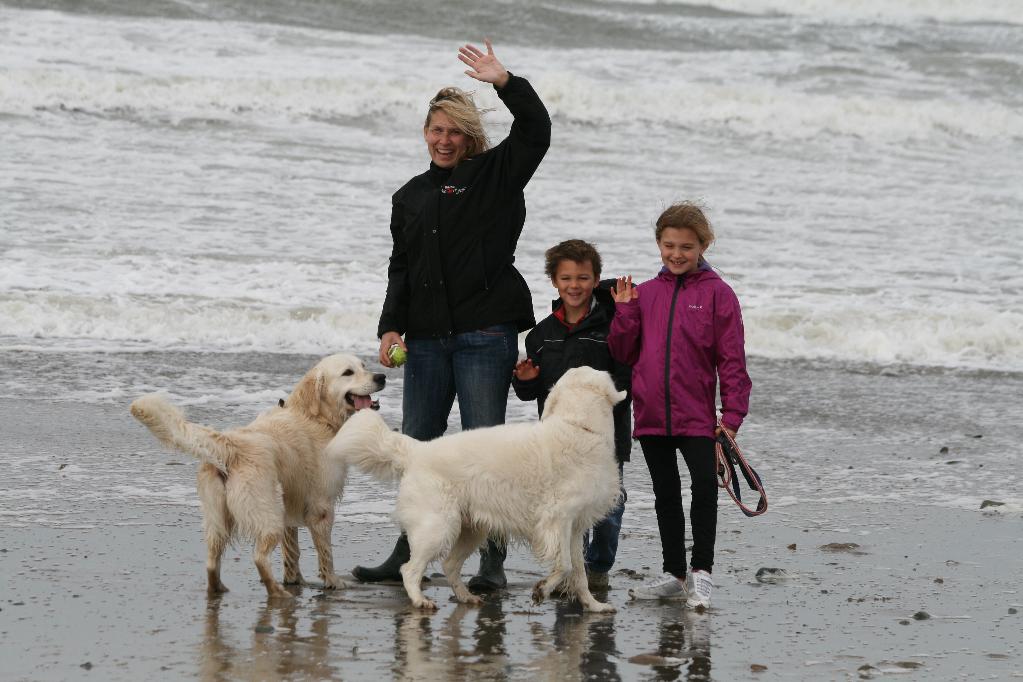 I'm pooped! What an enjoyable weekend break I've had in Wales with my extended family: Mum, Dad, Grandma (my most favouritest person
in the whole wide world), Grandpa, Uncle Jonathan, Auntie Justine, Cousin Abigail and Cousin Benjamin. Oh, and Stupid Brother. Nearly forgot him (wish we had).
It may have been blowing a gale but I had great fun on the beach, paddling in the sea (it was a bit too cold for full immersion, I thought, although SB decided otherwise), rolling in the sand and sniffing round the rock pools.
We even got drenched in a downpour but I didn't mind. We didn't manage to go on a steam train but I'm sure there'll be a next time.
My fondest memory is of Cousin Ben taking me for a walk, Cousin Abigail giving me a goodbye hug in the car and - of course - my long awaited, much anticipated Jumbone from Grandma.