Sunday January 16, 2011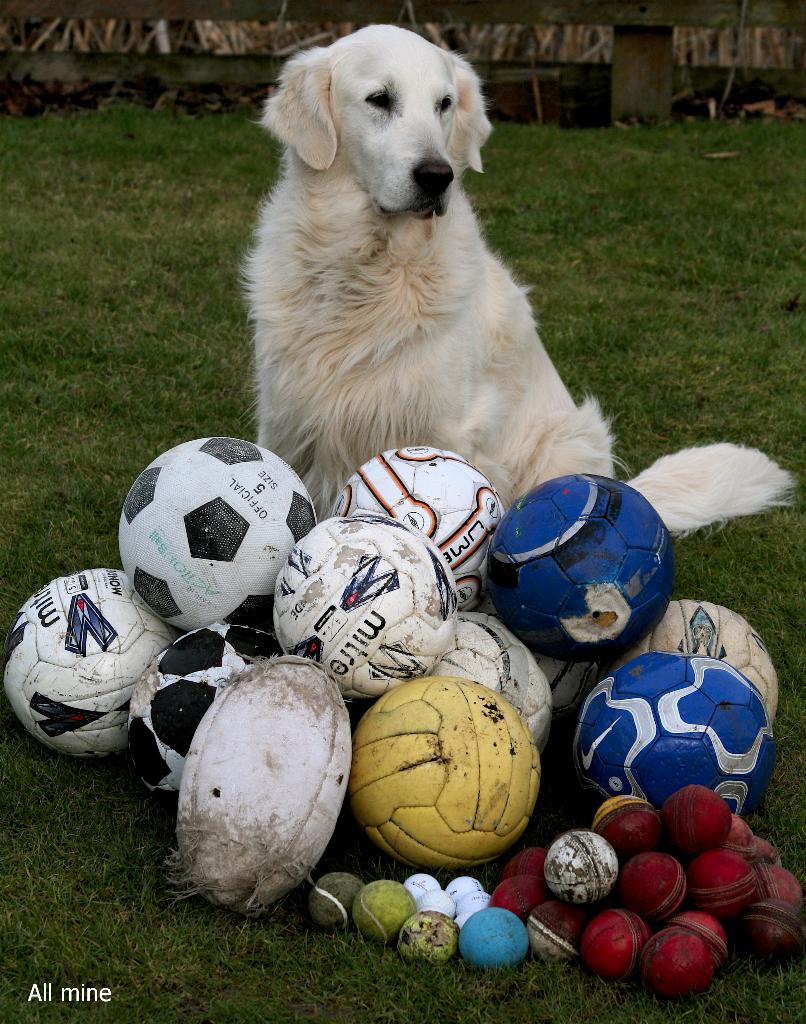 Here I am with my pride and joy - a small part
of my ball collection, which I have lovingly
nurtured over the past eight or nine years.
You can see I love my hobby and have balls of
all shapes and sizes - big ones, little ones,
bouncy ones, burst ones and flat ones - collated
from sports ranging from golf, tennis, football
and rugby to baseball, American football and,
my particular favourite, cricket.
OK, so Stupid Brother has helped snuffle out the odd cricket ball to boost my collection but most have been found by me and me alone.
Dad has threatened to put them all on e-Bay
("you can only play with one ball at a time, Boss") while Mum has threatened to throw them all in the bin ("you've punctured every one, beef-brain").
But I hope they remain piled up in the
garage because a dog has to have a ball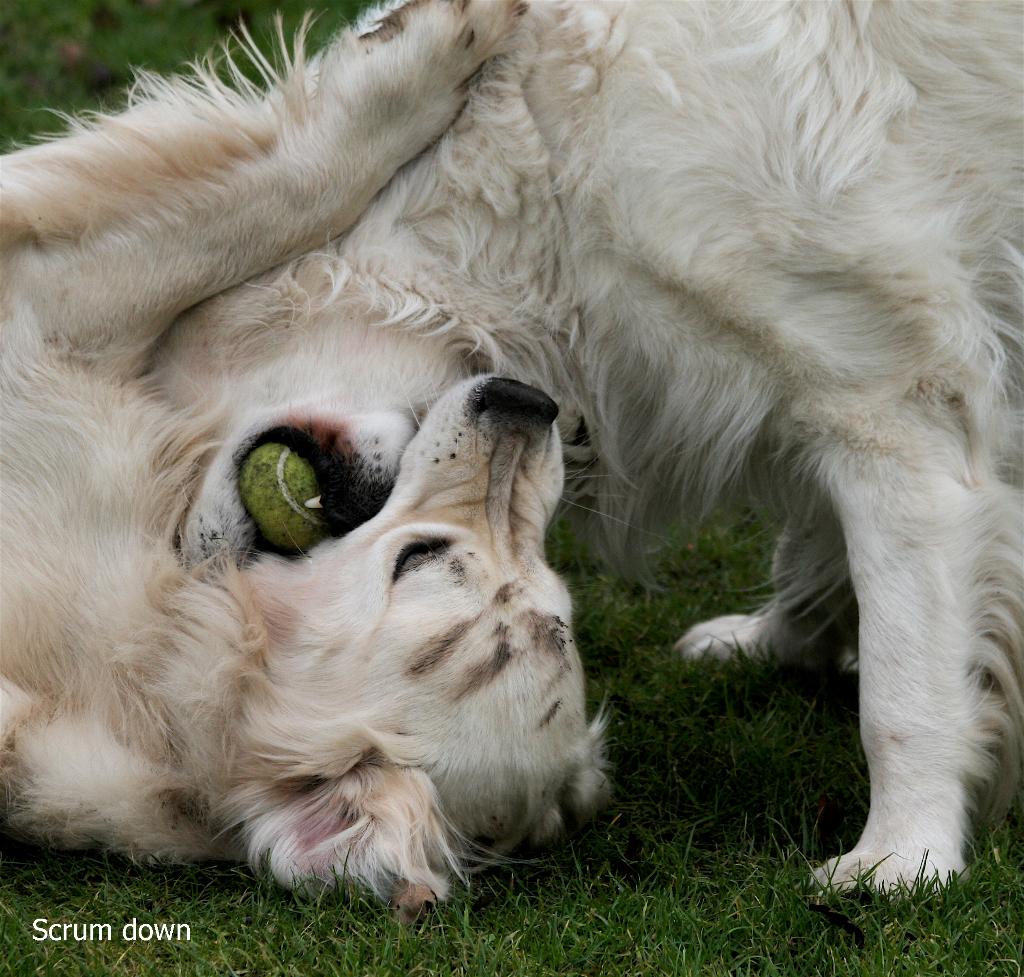 for every occasion. And I CAN play with multiple balls at once - one in the mouth, another
clamped between my two front paws and a third under my tummy.
The result? Rolo Retriever Rovers 3
Stupid Brother City 0.