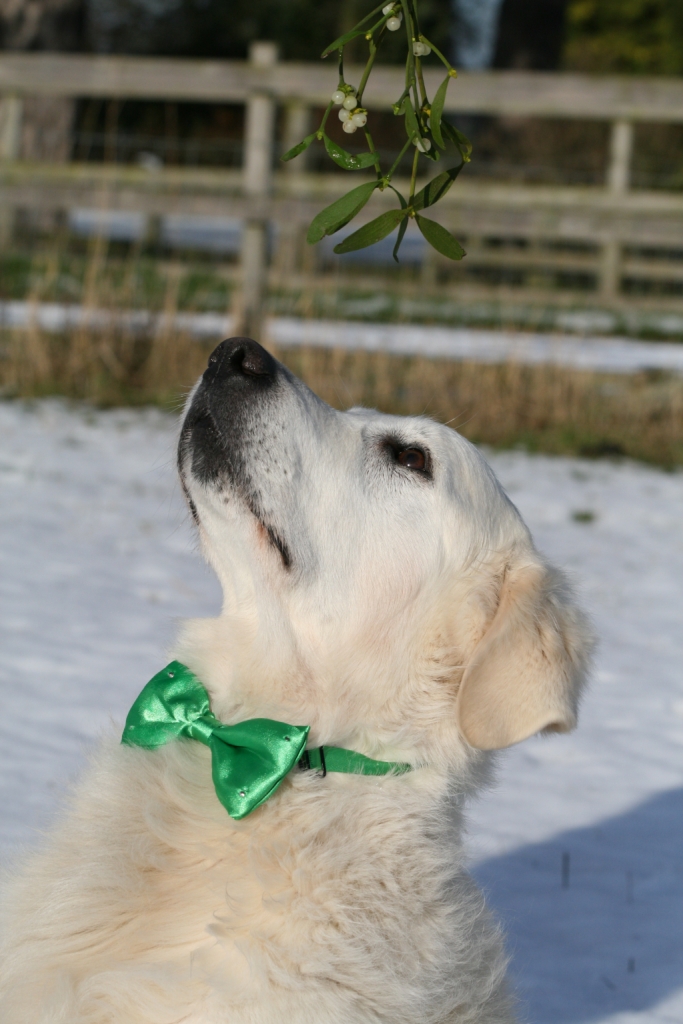 Sunday December 5, 2010
Well, 20 days to go until Christmas and it's nice to
see that Mum and Dad are sorting out their
Christmas card EARLY for a change.
For the past two years, their card has featured
Stupid Brother - SB in a silly Santa hat; SB in front
of a Christmas tree - now for 2010, it's me taking
centre stage.
Usually, I have no interest in all this silliness (I'm far
too mature) but there were copious cheese squares
on offer during today's photo-shoot to encourage
me to pose beautifully.
And here's a special sneak preview of the winning picture (which, for those lucky lucky people among
you, will soon be dropping onto a doormat near you)...
PS. Don't forget, folks, that mistletoe (along with chocolate and
anti-freeze) is poisonous to us canines, so don't try this one at home!