Friday January 25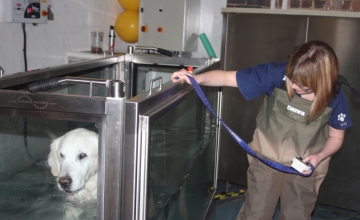 Ahh!! I feel so much better today after my treadmill session last night.
But I am gutted that Auntie Emily has announced that she will may be leaving Hawksmoor to return to veterinary nursing.
She said that she will miss me though
(funny - not many people say that).
Well, I will miss her and the constant supply of gravy bones she slips me.
Swimming just won't be the same without her... Sob.