Sunday November 11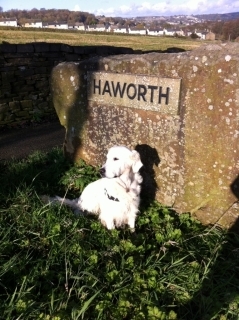 Well, where did that holiday come from? Totally out of the blue! Not even I had an inkling we were going to Westfield Lodge Apartments near Haworth in West Yorkshire to do another Your Dog magazine Where to Stay review.
It was just THE best treat ever. I couldn't believe my luck - straight out on to the moor and I was freeeeee!
In fact, I was having soooo much fun I forgot to come back and Mum and Dad went spare.
Apparently, even Puppy Monster was better behaved than I was.
"You should know better, Boss, at your age," stormed Dad. But I'm sure I saw a smirk on his face...