Friday March 23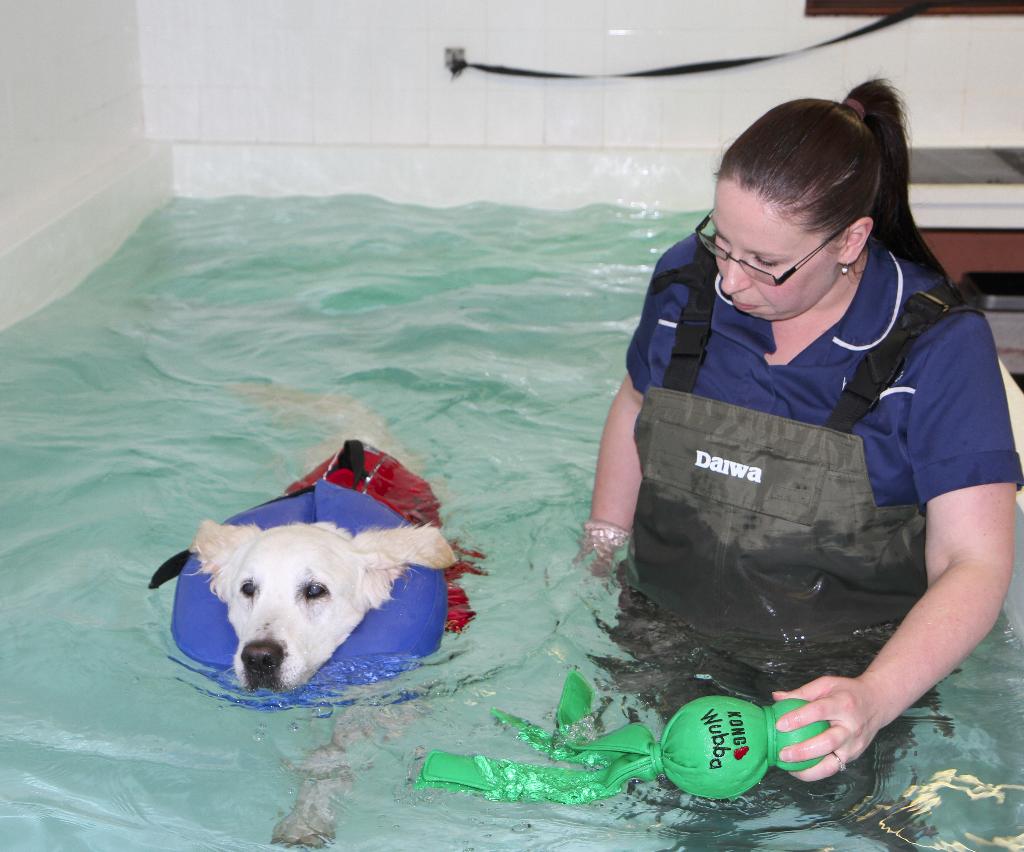 Here I am mid-stroke at last night's hydrotherapy session. I am now swimming for more than 10 minutes - with rest breaks, of course.
I think I'd do well in this event if there
was a canine Olympics. I was allowed
to take Green Octopus in the pool with me, which meant I got over-excited
and overdid it a bit. Dad came too, to
see how I've been getting on - a bit
like parents' evening at school. He took
my picture a lot so he must have been a
tad proud of me at least.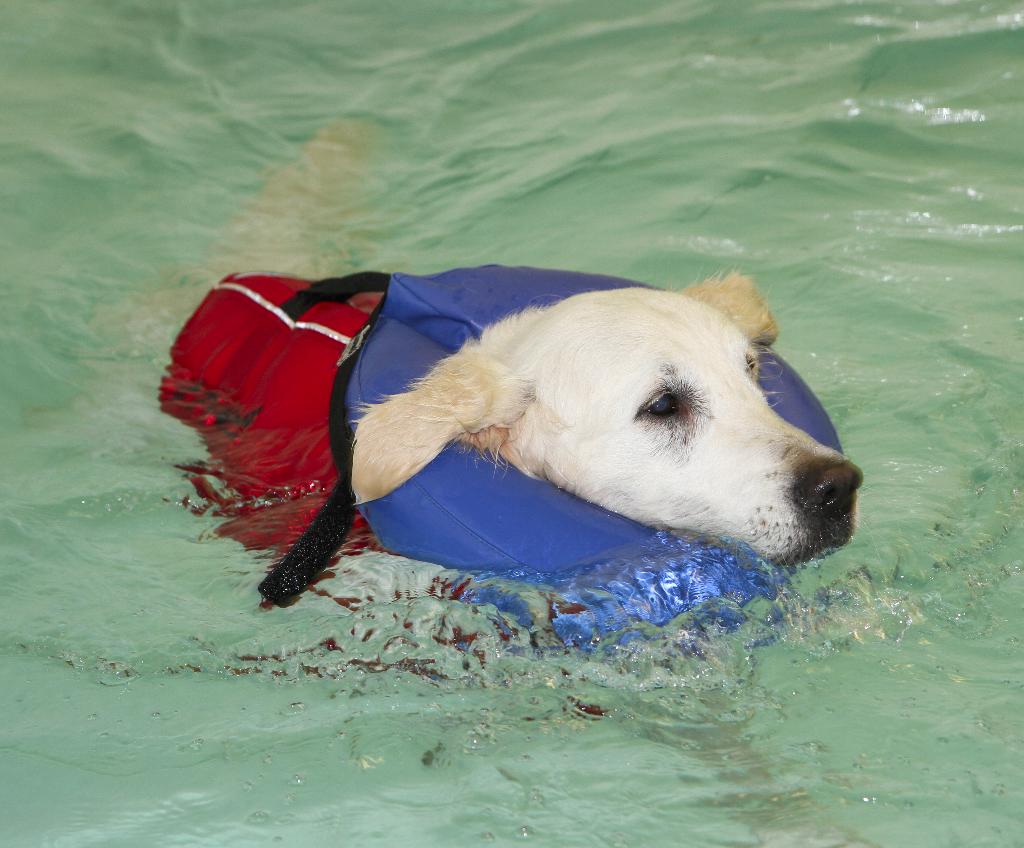 I think I did well considering swimming
came hot on the heels of my Cartrophen injection at the vet's. Apparently the
lump on my paw has improved - but I now have a new one at the side of my pad. Both Dr John and Amy are
flummoxed by it.
And there was good news too for SB in
the colonic irrigation department - his
anal glands have shown a dramatic
improvement and he now only needs to
have then checked every two months.
Lucky boy.