Saturday November 12, 2011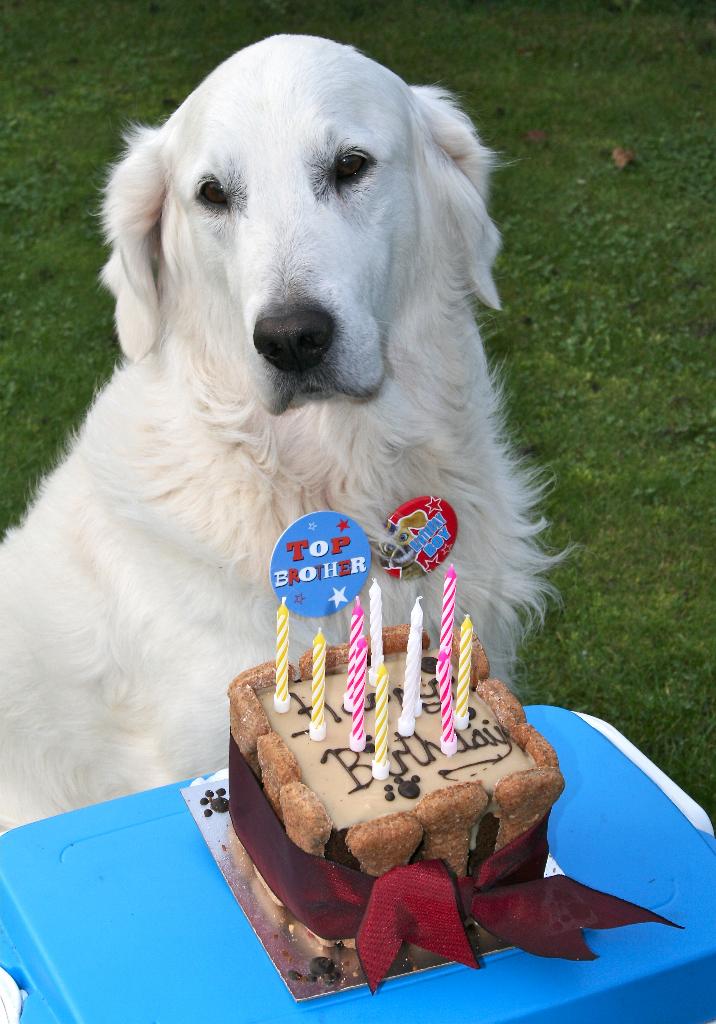 I should say so: after last year's belated and low-key birthday celebrations, Mum and Dad got it right this time and remembered my big day.
What's more, they really pushed the boat out. Which isn't too much to ask, seeing that I only get one birthday every seven years – even humans born on February 29 fare better than us canines.
Anyway the pair of them did me proud. So, whisper it quietly, did SB.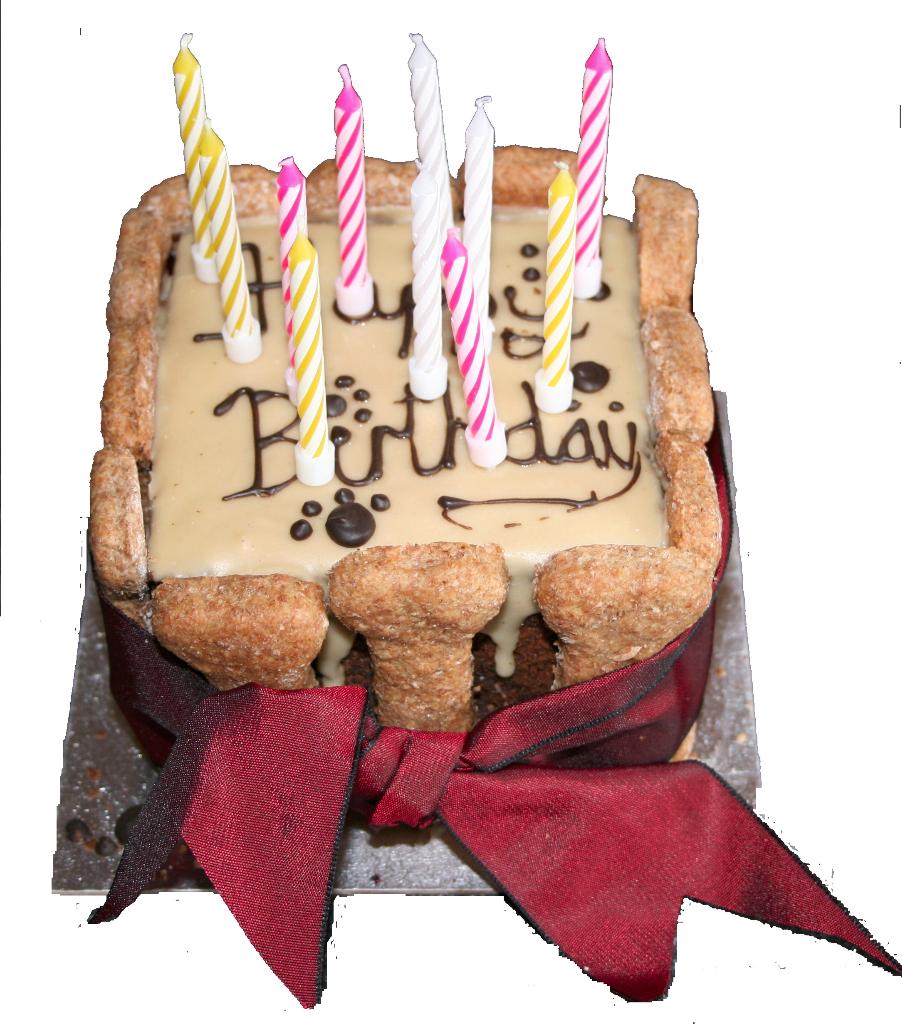 I had a cake specially ordered from Mrs Bishop's Doggy Deli, which had 'Happy Birthday' written in icing on the top. Mum and Dad also put 11 candles on
it – should have been 77 really but then you wouldn't have been able to see the cake for the candles.
And I also did well in the cards and present department. Mum and Dad bought me a
jumbo-sized rawhide bone, a card and a jumbone.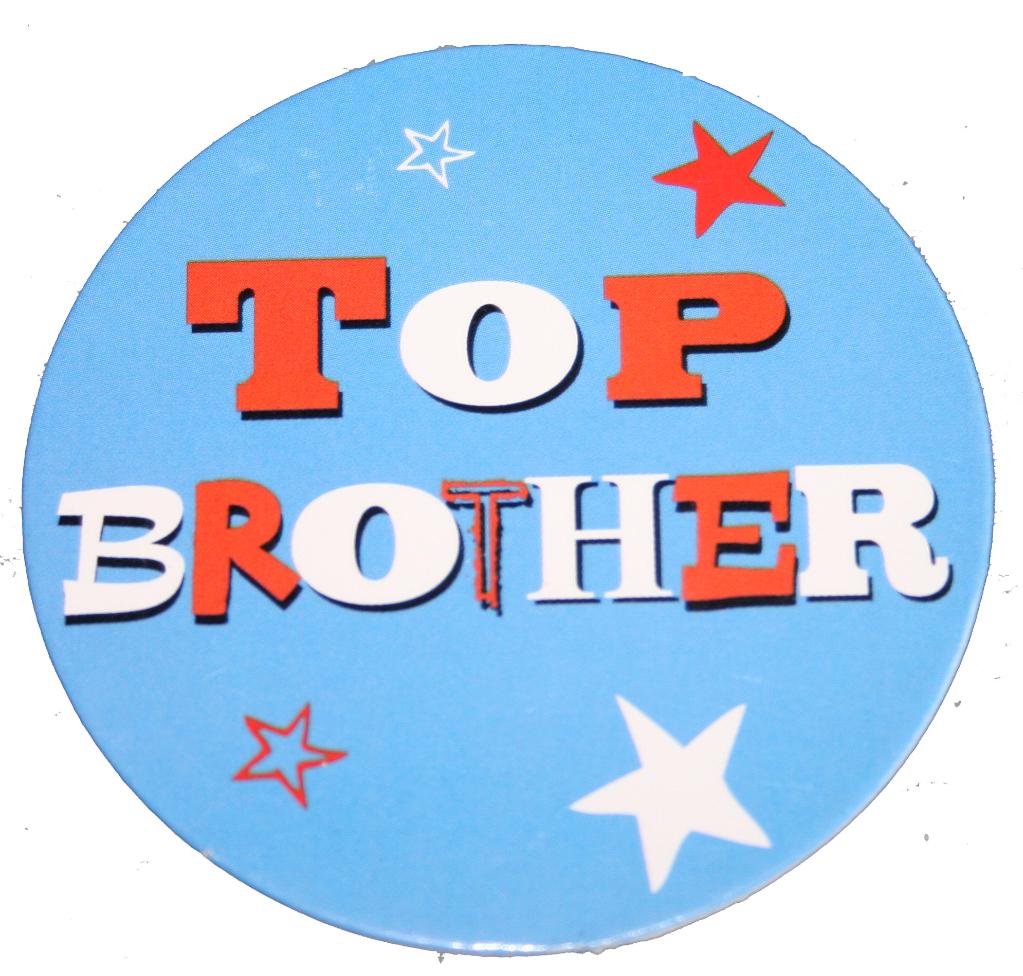 Meanwhile, SB had saved up his pocket money and weighed in with a jumbone and a card. That came complete with a badge which said 'Top Brother'. It almost brought a tear to my eye. Almost.