Sunday October 23, 2011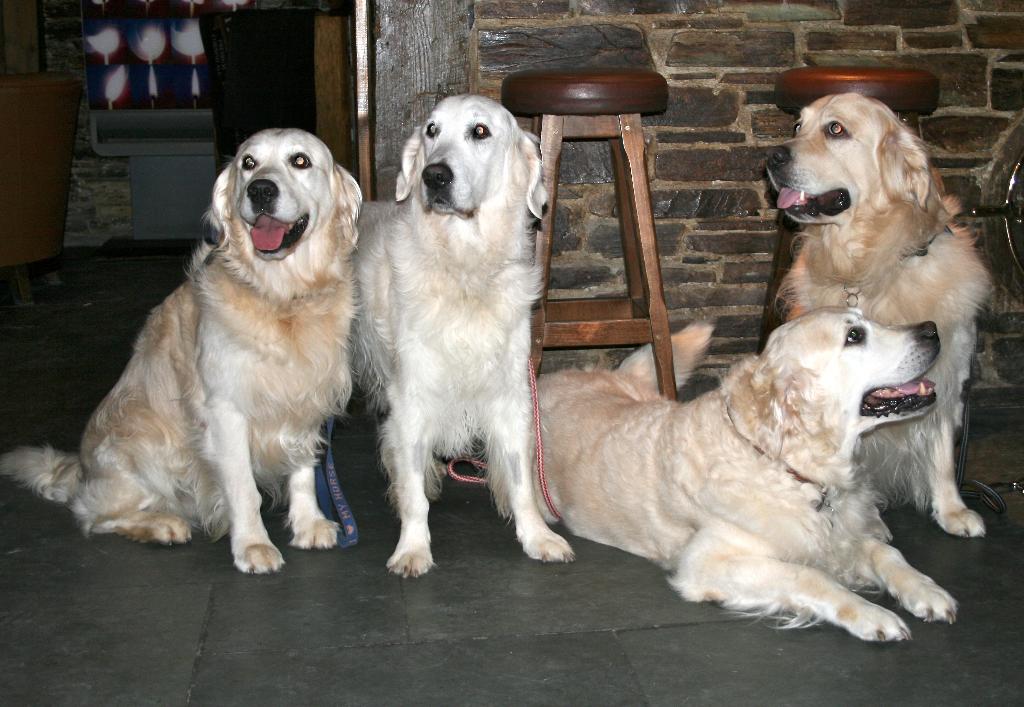 Well, I don't know what was in that
injection or those tablets but I'm feeling great! Helped no doubt by a healthy dose
of sea air and sand. I've had a great time walking along beautiful beaches and meeting all kinds of dogs in Padstow.
Who'd have thought that one person
we met in 'Padstein' was a Golden
Retriever fan, owner, judge and
breeder and even knew Rachel, our alma mater.
And one of their dogs is related to us, apparently. They admired SB
so they must have been a tad shortsighted but nonetheless we went out with
them one evening and met their dogs - Callum and Harvey.
It must have been a sight for sore eyes - four Golden Retrievers in the
restaurant at the Port William pub, perched on a stunning clifftop above
crashing waves at Trebarwith Strand near Tintagel.
Despite all that combined ozone and testosterone (for the moment at least...
sob), Callum and I crashed out next to each other, united in golden oldie
heaven while SB tried to play the big boy by grumbling at Harvey under the
table. What a wuss!