Thursday June 14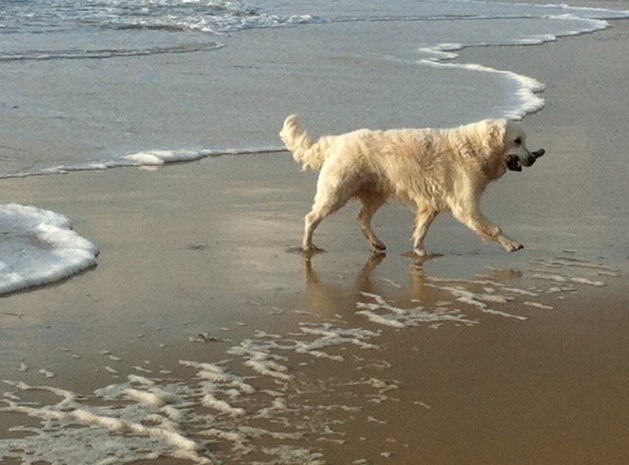 Well, I've had a whale of a time on a whale of a sand dune - the biggest in Europe, apparently. Mum and Dad were amazed I beat them up it - they're such old crocks now.
I've swum in the sea, rolled in the sand and helped SB dig some pretty darned big holes. Bliss!
We had to get the green light to travel home from the local vet - who stamped and signed both our passports and dished out the obligatory worming tablet. No Frontline treatment this year though because apparently Defra has changed the rules.
Silly Mum tried to explain in her pigeon French that she still wanted SB and me to have the tick and flea treatment but the clever vet (in his pigeon English) was having none of it. Way to go, monsieur!