Friday May 4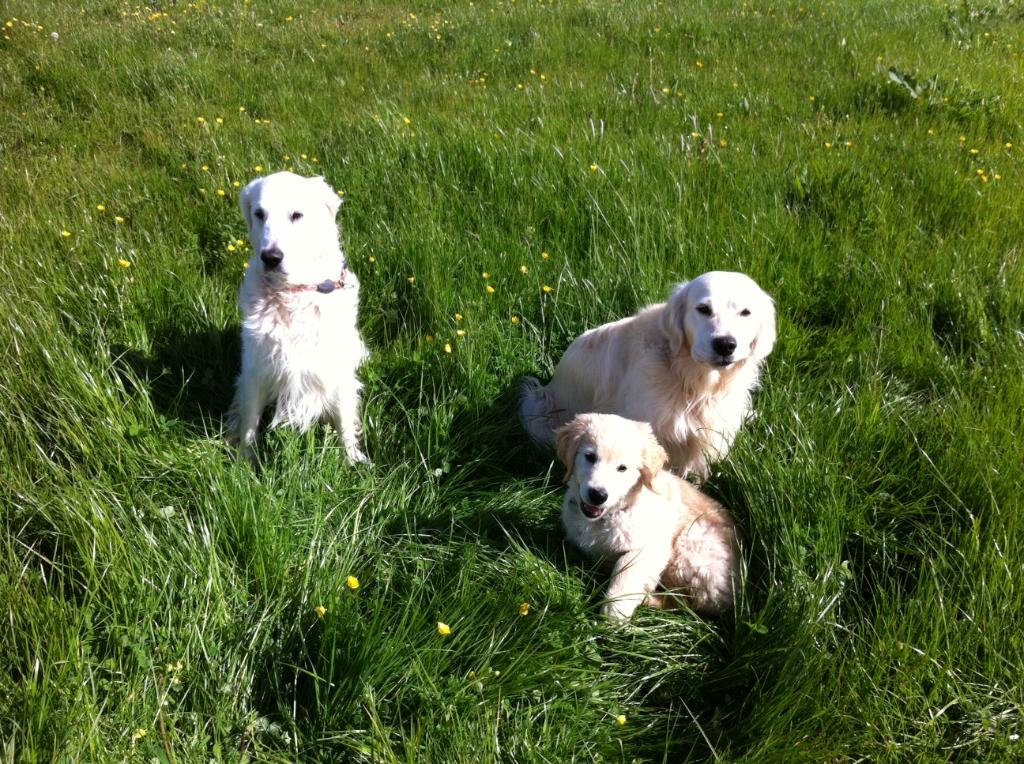 Well, what a whirlwind of a week. Naughty Norman No Mates has been here for seven days but already it feels like seven years.
At least he travels in the car now without vomiting. He's got no choice as we are such big travellers, us.
He got to go and meet the top dog painter Nigel Hemming - because Mum was interviewing him and Dad photographing him and not because he was the artist's muse.
*Jealous* But then that was tempered by his first trip to see Dr John for his second puppy injection. Ah-ha - it's not all a bed of roses living here, mate.
At least I still got to go swimming this week - Norman was allowed to watch because he's not yet (well, not QUITE) big enough to try and bellyflop in the pool - unlike SB, who is still banished to the car.
I have firmly established my place at the top of the canine hierarchy, as you can see in this rather fetching photo of yours truly - even if I am looking a bit shy for the camera.