Friday April 27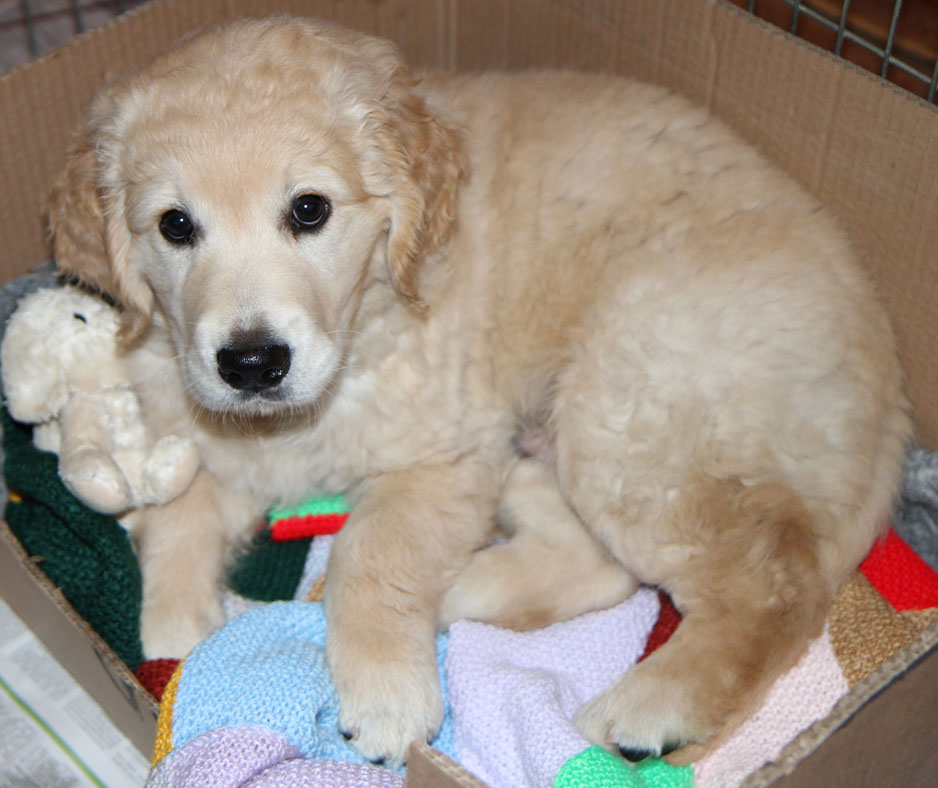 I knew it. When I got the whiff of pussy c*t and puppy on Mum and Dad a couple of weeks ago, I feared the worst. And I was right.
A visit to Auntie Rachel's in Derbyshire today
confirmed my worries.
Two of us went and three of us returned. SB
and me were in the back of the Tractor and
a bundle of fluff, that threw up periodically, sat on Dad's lap in the front.
Thankfully, the cuckoo in the nest wasn't a c*t but the next worst thing – an eight-week-old Golden Retriever who's the size of a baby elephant.
He's massive. I've never seen a puppy with such big paws – he can't possibly be related to a svelte and streamlined example of the breed like me. Or even SB.
In fact, when it comes to the relations department, he's seriously challenged. Coming from a litter of one, he hasn't got any brothers or sisters. Which is why Mum and Dad have called him 'Norman' – as in 'Norman No Mates'.
His shortage of siblings might also explain why he's already behaving as though he's going to be top dog in his new home.
Not that there's any chance of that – there won't be a Norman Conquest on my watch.